Hi pals!
As the year comes to an end and we work feverishly to update all of our websites in the content management system, I wanted to send a reminder about our files in the digital assets manager (DAM). I will use our six favorite friends to help me share this information.
As Phoebe says, this may be brand new information, so please continue to follow our friends on the journey through the DAM.
So, what is the content management system (CMS)? It is the system that we use to update content on all of our 275(ish) sites to communicate with our different populations and users.
As Chandler says, it is the way we communicate (at all hours of the day!) with our users. We may not know them, but they come to us looking for information.
We love sharing our information, right? We want to make sure it is accurate, updated, and that it is polished. We are proud of our content.
As Will (or Brad as we know him better) is showing, we are PROUD of what we do, and we want to share all of the things. BUT, we need to be careful about how we share.
When we share more than text (like images, files, etc.), we need to make sure that the files are sized appropriately before being added into the DAM. Use Photoshop to resize your photos (it's free to OU faculty and staff!), use YouTube to upload videos, and make sure you don't load ALL the PDFs that you can (Google Drive or Dropbox are GREAT for file sharing and hosting).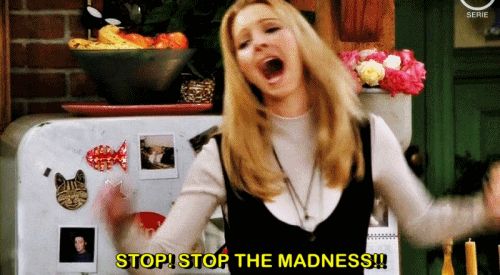 If we don't stop the madness like Phoebe says, the loading of large images, videos, and all the files can slow down the system and cause delays in activation.
If there are delays in activation, people may be confused and be forced to take breaks from work while they wait for their sites and pages to update.
So, be good and nice to all of our CMS users by loading appropriately sized images (no wider than the content area (625 px) unless it is a homepage image for your carousel, tabs, or static image – 930×300 for crimson header, 940×450 for charcoal header, and 2000×425 for white header), putting videos on YouTube, and loading only the necessary document into the DAM. That way we can all be happy and do our work.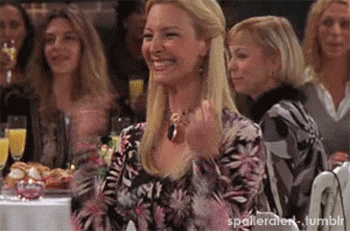 And make sure to stay on top of your DAM (removing files no longer in use) so we can keep space open in the system for those necessary, awesome, and updated files. (Think 2008 scholarship handouts meant for students who have already graduated, or photos of a staff member who left your department six months ago.) Do that, and Ross will be proud.
You guys are awesome – and myself and our six favorite friends are all proud of you. Please don't hesitate to reach out if we can help with anything in the CMS – content or DAM – we are here to help!