Hi fellow market-eers,
On Wednesday, March 29, we welcomed Rob Stone to campus. Rob is the President/CEO of Marketing 2 Point 0 in Edmond, OK, and is an expert in field of all things SEO (search engine optimization). After hearing Rob speak at a PRSA meeting in January that I attended with my good buddy Emily (fellow Team Webcomm-er), it was very apparent that the tips he had for us could be so beneficial to you all, our campus communicators and website managers.
(Full presentation available here).
First things first, you're probably asking yourself, "What is SEO, and why should I care?"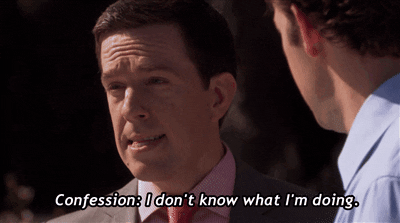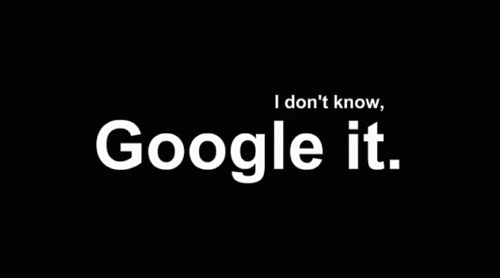 Search engine optimization is a "methodology of strategies, techniques and tactics used to increase the amount of visitors to a website by obtaining a high-ranking placement in the search results page of a search engine (SERP) — including Google, Bing, Yahoo and other search engines." (Source: Webopedia)
Sound like something you might be interested in learning more about?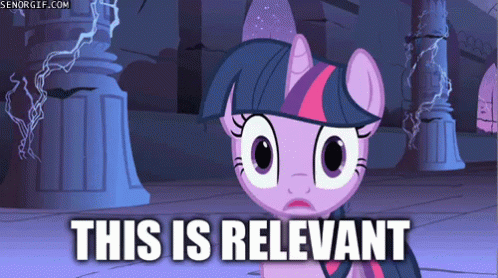 Read on to find Rob's tips on how to optimize your site. Buckle up, and let's do this!
Tips to achieve optimum SEO:
Note: Some things cannot be achieved if you utilize a site in the OU CMS (Adobe Experience Manager). Those things that you cannot do in the OU CMS are noted with an asterisk (*)
Relevancy starts with the content. First, write with your audience in mind. Use the vocabulary and context that will make sense to them. Second, tweak the content for SEO. Third, review the content to make sure it still makes sense in the original context after the SEO tweaks have been make. Always remember the audience – if they can't understand what you're saying, they won't visit your site.

Page/blog/article content needs to have at least 300 words. Again, make sure they are relevant words.
 
Don't exceed 300 words between header tags (H1, H2, H3). Break up your content.

Flesch Reading Ease – Go to Google and look it up. Wikipedia has a lot of great content about this and there are many online resources to grade your content. Make sure that the score matches the audience.

Choose your key phrase or phrases before writing the content. Do some quick research to validate the correct volume using Google's Keyword tool via adwords.* (Although, you should still choose key phrases and keep those in mind when creating content, you just cannot utilize Google adwords)


Use the key phrase in the first paragraph in the copy.

Use header tags. Start with the H1 (but only one!) and degrade the headers appropriately in the content. (H1, H2, H3).

Make sure the Key Phrase is in the Page Title, URL, and Header tags. Hit 'em with all the relevant information. In all of the places.

Follow Section 508 ADA best practices. Following these practices are not only good web practice, but as a government agency, we are required to follow these rules and can be fined for violations. (See OU's Disability Resource Center for more information)



Have Clear Visuals – Any images on your site need to include alt text in the title or descriptive captions. Don't use color as a navigational tool, as colorblind people and screen readers cannot differentiate based on color alone.

Supplement Audio & Video – Multimedia sources require additional treatments for accessibility. If your website includes video, provide synchronized captioning. Audio podcasts should include transcripts.* (Must be done in the program where your video/podcast lives)
Be Keyboard-Friendly – Include headings, lists, and other structural elements; these allow navigation with a keyboard, which is essential for people who cannot use a mouse.
Include Accessible Forms & Files – Users with screen readers or other assistive technology should be able to fill out and submit all forms. Any files on the website, such as documents, PDFs, etc. should be accessible, as well.* (Must be done within the actual document, not in the CMS)
Build in "Skip Navigation" – If your site contains repetitive elements, a "skip navigation" link allows users to skip over them and get to the main content of the page. (How to use anchor links in the CMS – see CMS Training Videos, Advanced – Add Anchors)

All Images need alt text and image titles that are optimized. (Text in the actual image has zero SEO value).

Reduce all images to 72 DPI to increase page load speeds. Big images are beautiful, but smaller are better for web.* (Must be done in an image editing program – note, Adobe Photoshop is free to OU Faculty/Staff!)

Website Encryption will be the new standard soon.* (We will take care of this for the entire CMS)

Design with function in mind, not creativity. If the site is too "artistic" and hard to function this will cause a high bounce rate.  Also keeping the branding consistent from site to site and page to page helps with bounce rate.

Leverage Google's featured content areas. (Local, News, Shopping, Videos, etc.)*

Citation Flow – NAP (Citation Flow vs. Trust Flow, information here)

Trust Flow – Link Building. Find ways to get links pointing to you. .gov and .edu are more important. Leverage that. (Online directories, guest blogging, social media, etc.) (Citation Flow vs. Trust Flow, information here)


Domain Age – When starting a new site look for an aged domain if possible (EMP if possible). Lucky for our OU sites, ou.edu is a well aged domain – yay!!* (We create your subdomain under ou.edu, so no worries there!)

Mobile Friendly – Responsive design. (All sites in the OU CMS are already optimized with mobile responsiveness)

Use Google Webmaster Tools to Submit your site map (robots.txt or xml file).* (Cannot use Google Webmaster Tools for subfolders – anything after ou.edu/)

Use Google Webmaster Tools to identify and correct crawl errors. Use 301 redirects as needed.* (Cannot use Google Webmaster Tools for subfolders – anything after ou.edu/)

Integrate the website with your social media as often as possible. Consistent social activity and engagement is a factor.

Create new content on a consistent basis. Stay ahead of the competition with volume.

Don't copy and paste content from other websites. Keep it 100% original. If you copy and paste, reference the source. Don't be a copycat.

Keep the codebase of the website up to date. (Core platform, plugins, themes, etc.)* (We do this for you all).

Setup a profile on

https://en.gravatar.com/

and use it when creating articles. (Authorship that's globally recognized)

I know what you're thinking, and I'm with you…

But we're not done yet. Rob also has a few tools he recommends utilizing.
Top tools to use:
Google – Use all of it that is relevant for your website. (Analytics, webmaster tools, merchant center, keyword tool, local, news, YouTube, Drive, etc.) 

Ravin Tools – great reporting and SEO site scanning 

Hootsuite – Social media

iContact – PR

Market Samurai – Basic research 

http://www.marketsamurai.com/c/m2p0
Now go forth my web buddies, create a shining, optimized site.
Peace, love, and websites.
KB
Resources:
Your website analytics: Contact our office at cmshelp@ou.edu
Contact Rob Stone: rob@marketing2point0.com
More SEO information straight from our friends at Google (PDF).
Full video here: