Jan
25
OU Board of Regents approve new tobacco policy
By Caitlin SchudallaTheNorman TranscriptWed Jan 25, 2012, 01:29 AM CST
NORMAN — The University of Oklahoma Board of Regents approved a policy banning smoking on campus — except in two designated areas — during its meeting Tuesday afternoon.
"We feel morally obligated as an educational example to help save lives in our community and our country," OU President David Boren said. "Over 500 colleges and universities nationwide have already adopted similar policies to make their campuses tobacco-free."
The policy will go into effect July 1 and will be enforced by fines of up to $50 for repeat offendors. As a campus policy, the smoking ban will apply to visitors and OU students, faculty and staff.
When the policy goes into effect, it will prohibit all smoking at sports venues, such as the Gaylord Family Okahoma Memorial Stadium and Lloyd Noble Center.
The features of the policy were based largely on the conclusions of Boren's tobacco policy advisory committee, led by OU College of Public Heath Dean Gary Raskob, Ph.D.
"We truly did seek very broad input from the campus and surrounding community," Raskob said. "We've received enormous support from local and national groups. The timing is right for this step."
In spite of a committee majority of around 80 percent favoring a completely tobacco-free campus, Boren and the board of regents agreed to designate two smoking areas. The proposed isolated locations in the parking lots of Dale Hall and Lloyd Noble Center are intended to minimize exposure to secondhand smoke.
Boren called these smoking areas a "compromise," saying he and the committee recognize the difficulty in quitting smoking and wish to make the intended transition to a healthier lifestyle as smooth as possible.
The university will offer free tobacco-use cessation classes beginning February and free quit kits, personal coaching, online tools and up to $500 coverage of prescription drug coverage for those who qualify. Norman Regional Hospital also offers a free, four-session program for tobacco-use cessation called QuitSmart.
In addition to adopting the new tobacco policy, the regents approved the purchase of a warehouse space at 705 E. Lindsey St. They also sanctioned the university to actively attempt to acquire the residential properties at 209, 211, 213 and 215 E. Brooks St.
The warehouse space will continue to serve as shop space for the university's Facilities Management. The residential spaces will be operated and maintained by University Real Estate Operations, pending their purchase.
Other actions of note include:
· Gregg Garn was approved as the new dean of the Jeannine Rainbolt College of Education.
· The regents approved the purchase a $2.1 million cluster supercomputer for the OU Supercomputing Center for Education and Research.
· The Jimmie Austin OU Golf Course was approved to receive new maintenence equipment, including new service vehicles and golf carts.
· A 24,000 square foot practice facility for the women's intercollegiate rowing team  was added to the Campus Master Plan of Capital Improvement Projects for the Norman campus.
Caitlin Schudalla  366-3541 cschudalla@ normantranscript.com
Jan
23
Regents to weigh tobacco policy
By Caitlin SchudallaThe Norman TranscriptThe Norman TranscriptMon Jan 23, 2012, 01:29 AM CST
NORMAN — The University of Oklahoma Board of Regents will meet Tuesday afternoon at the OU Health Sciences Center in Oklahoma City.
The Regents are expected to approve Gregg Garn as the new dean of the Jeannine Rainbolt College of Education.
Garn is currently the college's interim dean and has held this position since July 1.
OU President David Boren will present his recommendations for the new campus tobacco policy, based on the suggestions of his tobacco policy advisory committee. These recommendations will include the designation of on-campus smoking areas.
Other items to be addressed are the replacement of the Robert M. Bird Heath Sciences Library roof at the OU Health Sciences Center, the proposed indoor workout facility for the women's intercollegiate rowing team and the consolidation of Athletics Department storage needs.
The Regents will address a recommendation to hire a company for the Bird Library roof replacement, thereby minimizing disruption of services and potential damage to the building's furniture and equipment.
The proposed practice facility for the women's rowing intercollegiate team is approximately 24,000 square feet and will include a rowing tank and workout area, team room, coaches' offices, lockers, showers and laundry facilities.
Caitlin Schudalla 366-3541 cschudalla@ normantranscript.com
Jan
20
The OU Daily sat down on Thursday with Gregg Garn, the new dean of the Jeannine Rainbolt College of Education. He discussed his background in education, his plans for the college and his approach to his profession's ethics.
The Daily: What brought you to Oklahoma? More importantly, what brought you to OU?
Garn: This is my 13th year at OU and I came here as an assistant professor because OU is an incredible university… The opportunity to work here as I graduated from graduate school was just a great opportunity for me.
The Daily: As dean, how do you plan to make a mark on your college?
Garn: One of the things I want our college to focus on as much as anything is impact. Our faculty has a tremendous impact on the research in their fields. We have some of the best faculty across the country here. We also have an impact in local classrooms and one of the things I want us to continue to focus on in this college is impacts on both of those levels, making sure we are contributing to that national conversation on what we need to be doing in education and also locally impacting the kinds of good things that are going on in education in the state of Oklahoma.
The Daily: How did you become involved in the field of education?
Garn: Well my undergraduate degree is in education and … the idea that I've always had is that this is where you can make an impact. Whether the impact is in a classroom, whether the impact is at a school level, whether the impact is participating on a state level board, just that fundamental idea of how can you help to improve education has been the thing that's driven me in a lot of the decisions I've made about what to participate in.
The Daily: Has any specific ethic or philosophy guided you to this point in your career?
Garn:The thing that I think about a lot in terms of work ethic is that it's not a single person. I think if one person tries to do everything, you're not going to be terrifically successful. There are amazing people in this office and across this university and what I've found really successful is collaborating with other people helps everybody's work ethic because you're able to get a lot more accomplished than if just one person is responsible. It also gives you great insight into the really good things that are going on across campus, so instead of getting siloed just in your department or just in the college of education, you are able to collaborate across campus.
The Daily: What did you want to be when you grew up? (Did you ever think you would be a professor or a dean?)
Garn: I came from a family of teachers so I think education was probably in there somewhere. That's a good question; you know I was probably the traditional athlete or fireman or something like that. No, you know as soon as I was able to have some insight as to what I wanted to do it was definitely going to be an education related field and I've just been blessed in a million ways to be able to do that.
The Daily: How do you plan to balance your duties as director of the K20 Center and as dean of the College of Education?
Garn: I think there is a huge benefit to the things that are going on at the K20 center and the things that are going on in the college of education and being able to blend some of the two activities together … So I think synergy is a word that I use a lot in thinking about bringing those two organizations together to really focus on. Whether it is professional development for a teacher in the classroom or helping a pre-service teacher, someone who wants to be a teacher, making sure that they have skills and mentoring and knowledge to be hugely successful when they go out into their first classroom.
Jan
18
From: OU News
Sent: Wednesday, January 18, 2012 8:22 AM
Subject: **NEWS RELEASE** GREGG GARN TO BE NAMED DEAN OF OU'S JEANNINE RAINBOLT COLLEGE OF EDUCATION
jc/1-18-12
FOR IMMEDIATE RELEASE
CONTACT: OU Public Affairs, (405) 325-1701
NORMAN – Gregg A. Garn, a teacher and researcher who has worked to improve the quality of education in Oklahoma, is expected to be named dean of the University of Oklahoma Jeannine Rainbolt College of Education, pending approval of the OU Board of Regents at its January meeting.  Garn, who has served as interim dean of the college since July 1, 2011, also was named as head of the Division of Teacher Education and as director of the Education Profession Division.
"Nothing is more important than the training of those who will teach and mentor the next generation," said OU President David L. Boren. "Gregg Garn will provide outstanding leadership to the Rainbolt College of Education.  He already enjoys a national reputation as an innovative leader in the field of education."
Garn also serves as a professor of educational leadership and policy studies and director of the K20 Center for Educational and Community Renewal, a university-wide research and development center focused on teaching and learning innovations for K-12 schools.
Garn joined the faculty of the college's Educational Leadership and Policy Studies in 1998, becoming the faculty program coordinator for the department's degrees in educational administration, curriculum and supervision in 2004. Serving in a variety of leadership roles within the college, he was named associate dean for professional studies in 2007 and associate dean for the School of Community Partnerships in 2009. He also was awarded the Linda Clarke Anderson Presidential Professorship.
Garn is active in several national organizations, including the Politics of Education Association, the University Council for Educational Administration and the American Educational Research Association. He has been a part of multiple externally funded projects focused on K12 education and has worked with state policymakers and professional associations to improve the quality of education in Oklahoma. Garn's research focuses on school choice, policy development and implementation, and the politics of education. He has been published in such scholarly journals as Educational Administration Quarterly, Education and Urban Society, Education Policy Analysis Archives
and Educational Leadership.
Garn earned his bachelor's degree in history and education from the University of Northern Iowa and his master's and doctoral degrees, in social and philosophical foundations of education and educational leadership and policy studies, respectively, from Arizona State University.
The Jeannine Rainbolt College of Education, which celebrated its 75th anniversary in 2005, has an enrollment of 1,587 (829 graduate and 758 undergraduate students) and offers degree programs that prepare educators for the classroom as well as for careers in such diverse fields as administration, counseling, literacy and advocacy. The college is home to more than a dozen centers and institutes that directly help Oklahomans in their daily lives. The college is nationally recognized for its programs in counseling psychology, educational psychology, continuing education, school improvement, early childhood literacy, school leadership and multicultural issues in education.  Last year, the college attracted $6 million in external funding for research.
###
Jan
12
updated 1:24 PM EST, Wed January 11, 2012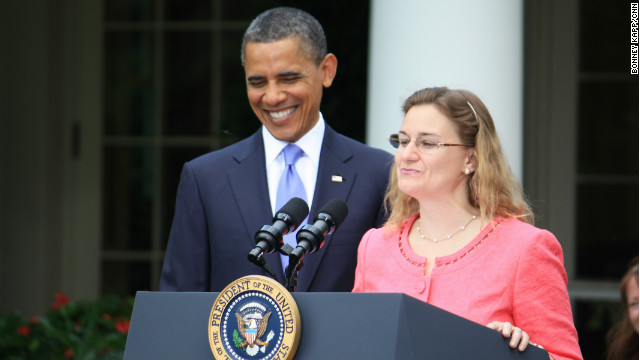 President Obama honors the 2011 Teacher of the Year, Michelle Shearer, in a Rose Garden ceremony.
STORY HIGHLIGHTS
A new study finds that good teachers have a lasting positive effect on their students
William Bennett: Study is one of most consequential educational surveys in recent years
The study shows that having better teachers can affect students' future earning potential
Bennett says it's time to reward good teachers and fire the lowest-performing teachers
Editor's note: William J. Bennett, a CNN contributor, is the author of the newly published "The Book of Man: Readings on the Path to Manhood." Bennett, the Washington fellow of the Claremont Institute, was U.S. secretary of education from 1985 to 1988 and was director of the Office of National Drug Control Policy under President George H.W. Bush.
(CNN) — A good teacher not only improves a child's test scores in the classroom, but also enhances his or her chances to attend college, earn more money and avoid teen pregnancy, according to a new seminal study.
The study, conducted by economists Raj Chetty and John N. Friedman of Harvard and Jonah E. Rockoff of Columbia, tracked 2.5 million students over 20 years from a large urban school district from fouth grade to adulthood, making it one of the largest and most consequential educational studies in recent years.
Their findings focus on the long-term impact of teachers based on their "value-added" ratings. This refers to the average test-score improvement for a teacher's students, adjusted for differences across schools and classrooms such as prior test scores. Evaluating teachers based on student performance has been the subject of much debate among teachers, unions and policymakers.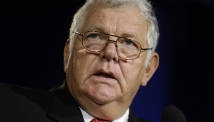 William Bennett
Teachers and teachers' unions have been largely critical of the value-added approach, arguing that test scores are not good indicators of teacher quality. However, many reformers, like Stanford's Eric Hanushek, argue that value-added ratings are some of the most accurate indicators for evaluating teachers and improving student performance.
This study puts the value-added approach to the test in a new way, measuring the short-term impact in the classroom as well as long-term impact, like a student's collegiate, career and family success. The authors found that "when a high VA teacher joins a school, test scores rise immediately in the grade taught by that teacher; when a high VA teacher leaves, test scores fall."
Most importantly, the study discovered that "students assigned to higher VA teachers are more successful in many dimensions. They are more likely to attend college, earn higher salaries, live in better neighborhoods and save more for retirement. They are also less likely to have children as teenagers."
The effect of a good teacher on a child's life is monumental. In financial terms, the study notes that replacing a teacher whose true value-added is in the bottom 5% with a teacher of average quality would generate lifetime earnings gains worth more than $250,000 for the average classroom.
On the other hand, "If you leave a low value-added teacher in your school for 10 years, rather than replacing him with an average teacher, you are hypothetically talking about $2.5 million in lost income," said Friedman.
The authors, two of whom were skeptical at first of the merits of value-added metrics, conclude the study by recommending that schools adapt value-added measures and fire the lowest-performing teachers.
Given the enormous contribution of good teachers to the lives of students, one would think the organizations that represent teachers would hail this study and disseminate its findings. This is not so.
Predictably, the teachers' unions have been silent. Acknowledging the realities of this study would require the unions to make distinctions between good and bad teachers and hold them accountable for their performance, something they seem incapable of practicing, much less institutionalizing.
It is ironic that a report that praises great teachers seems to be ignored by teacher organizations.
This study shows that, second only to parents, teachers are the most important part of a child's education. Great teachers make a great difference; poor teachers hurt a child's life chances. Isn't that all we need to know to embark upon a serious effort to reward good teachers and encourage poor teachers out of the profession?
Jan
11
           The University of Oklahoma and Oklahoma City University will honor some very special Fridaylanders in the next 30 days.The University of Oklahoma College of Medicine Alumni Association will host its Evening of Excellence honoring three health professionals, Jan. 26, at the National Cowboy and Western Heritage Museum. Not a month later, Oklahoma City University Societies will honor four exceptional women during its annual Awards of Excellence dinner Feb. 25 at the Oklahoma City Golf and Country Club.
OU's honorees include Martha Ferretti, P.T., M.P.H., Joseph Ferretti, Ph.D. and Terrence L. Stull, M.D. OCU will recognize Tricia Everest, Jane Thompson, Linda Rodgers and Connell Sullivan Branan.
           Martha Ferretti is chairman of OU College of Allied Health's Department of Rehabilitation Services. She is a David Ross Boyd Professor of Rehabilitation Sciences and holds the Elam-Plowman Chair in Physical Therapy.
          Joseph J. Ferretti is a scientist and former senior vide president and provost at the OU College of Medicine, as well as the former chairman of the school's Department of Microbiology and Immunology. He is now a George Lynn Cross Research Professor and has returned to his laboratory, where he was known for his work with streptococcal infections.
          Terrence L. Stull came to OU in 1994 from a college position in Philadelphia to take the position of chairman of the Department of Pediatrics. From a humble beginning in a hospital clinic, he has grown the department to Oklahoma's largest pediatric clinic with a 176-member faculty.
          The Evening of Excellence is a benefit dinner for the College of Medicine Research Fund. The event will begin with a 6:30 p.m. cocktail reception. Dinner will follow.
Tickets are $250 and are available by calling 271-2353.
         Tricia Everest will receive the OCU Societies' Distinguished Philanthropist Award. Her community organization memberships include trustee of Oklahoma City University, director for YMCA of Greater Oklahoma City, vestry member of All Souls Church, board of visitors for Casady High School, board of visitors for OU International Studies, board of visitors for OU College of Law, director for the Committee of 100, YWCA Capital Campaign, OSBI Citizens Academy graduate, 2011 Beaux Arts Ball chairwoman benefiting the Oklahoma City Museum of Art and honorary member of Oklahoma Outreach Foundation. Everest has also competed in several events for the Leukemia and Lymphoma Society benefits.
         Jane Thompson is the recipient Kirkpatrick-Petree Music and Performing Arts Society Award. Her volunteer activities have included co-chairing the Juliette Low Society Luncheon, Impact Oklahoma's Derby Day, Heart Rhythm Institute Luncheon, UCO's Music in the Metro fundraiser, Literary Voices, American Cancer Society's Ranch Baron's Ball, Allied Arts committee, Downtown OKC Inc.'s Dean A. McGee Awards Banquet, Integris Circle of Friends Gala, the Oklahoma City Arts Festival, the Alzheimer's Gala and Impact Oklahoma's Wine, Women and Shoes event.
         Linda Rodgers is the Dulaney-Browne Library Society Award honoree. Her statewide service has included the board for the Oklahoma Foundation for Excellence where she has served as president, chairwoman of the Fall Forum, chairwoman of the All-Staters Banquet and as a member of the executive committee. Other organizations she has been involved with are the Oklahoma School of Science and Mathematics, University of Oklahoma Foundation, University of Oklahoma Alumni Association,
Jeannine Rainbolt College of Education
, Weitzenhoffer Family College of fine Arts and the Lew Wentz Foundation.
         Connell Sullivan Branan will be honored with the Norick-Hulsey Gallery Society Award. Branan was named the National Young Mother of the Year in 2006 and is president of American Mothers, Inc.She serves on the executive committee for the Oklahoma Foundation for Excellence and nominating committee of the Oklahoma School of Science and Math. She has been a member of the Junior League of Oklahoma City, Oklahoma Library Endowment Trust, Allied Arts board and was the chairwoman of the 2009 Beaux Arts Ball.
        A reception for honorees will begin at 6:30 p.m., followed by dinner, entertainment from OCU's Ann Lacy School of American Dance and Arts Management and the awards program. The country club is located at 7000 N.W. Grand Blvd. in Nichols Hills.
The 2012 Awards of Excellence co-chairmen are Linda Garrett and Karen Browne. Tickets and corporate sponsorships are available by calling 208-5290 or e-mailing pgregory@okcu.edu.
Jan
5
To complete the scholarship application for the 2012-2013 academic year use the link below.
http://new.education.ou.edu/ntouch/scholarshipapplications
You will need the following items to complete a scholarship application:
* Narrative – to be typed or copy/pasted into the application form (Maximum 550 words).
* A name and OU email address from an OU faculty member to provide your faculty recommendation online.
* A copy of your unofficial OU Transcript in MS Word or PDF format.
* A copy of your OU-FAN (Financial Aid Award Notification) in MS Word or PDF format. [If you'd like to be considered for scholarships that require proof of financial need.] Available in Ozone <http://ozone.ou.edu/>.
If you have any problems using the application please let me know.
Chad Bailey, cbailey@ou.edu
Jeannine Rainbolt College of Education
The University of Oklahoma
820 Van Vleet Oval, Room 238
Norman, OK 73019
(405) 325-8445 ­ office
Jan
4
Here at the JRCoE, we pride ourselves in not only shaping the best students, but giving back to the community.  Check out what our Director of Development, Autumn, is doing to further mold our future.
Tomorrow's Leaders Class Announced
The Norman Chamber of Commerce is pleased to announce the 2012 Tomorrow's Leaders Class. The class of area high school sophomores who have been selected to participate in this year's class include: Madison Allen, Abby Baker, Blakely Bynum, Hannah Connery, Alex Cullison, Malisha Franklin, Joseph Gao, Ashlyn Gardner, Winston Havenstrite, Ashleigh Isaac, Spencer Jones, Courtney Lashar, Callum Maguire, Maggie Marcum, Reiley Menzie, Kimberlin Miller, Shelby Miller, Zac Musgrove, Anna Lee Painter, Ben Parker, Peyton Powers, Hayley Redwine, Renee Roe, Luck Schuermann, Zach Schuermann, Jordan Smicklas, Michaela Smith, Kal Snodgrass, Zach Terry, Elizabeth Waters.
This popular program, sponsored by the Norman Chamber of Commerce, includes ten sessions covering such topics as team building, leadership styles, city and state government, ethics and diversity, and community service. The purpose of the program is to further develop the leadership qualities and potential in the class members and to familiarize participants with community needs, opportunities, problems and resources. The program concludes in mid-April in a joint graduation ceremony with members of Leadership Norman.
This year's program will be co-chaired by Scott Hofmann, BancFirst and Autumn McMahon, Jeannine Rainbolt College of Education at the University of Oklahoma. Scott is a graduate of the 2006 Leadership Norman class, and Autumn is a graduate of the 2011 Leadership Norman class.
Chartered in 1990, Tomorrow's Leaders is entering its twenty-second year. For more information on Tomorrow's Leaders or any of the Chamber's three Leadership Programs, contact Erica Millar at 321-7260, or email erica@normanchamber.com.